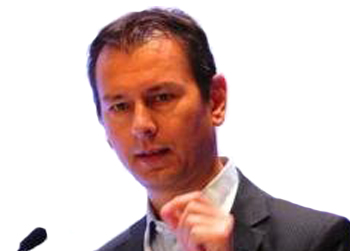 Richard Benjamins
Group Director BI & Big Data responsible for internal exploitation | BI & Big Data at Telefónica
Biography
Richard Benjamins is Group Director BI & Big Data responsible for internal exploitation across Telefonica. Previously he was Director of Business Intelligence at Telefonica Digital, the digital branch of Telefoncia. Before that he was responsible for Global BI programs across Telefonica's footprint, and Director of User Modelling, where he was responsible for research and development in areas related to customer intelligence. His responsibilities included the development and technology transfer of products in data mining, big data, targeted advertising, personalisation, and privacy. Richard is a frequent speaker on big data, BI and analytics events. Previously he was Director of Technological Strategy at Telefonica R&D, which he joined in July 2007.
Before joining Telefonica, he was director and board member at iSOCO, which he co-founded in 1999. Based on his work, iSOCO were granted the National Award for Computer Science in 2005. Dr. Benjamins has held positions at the Technical University of Madrid, the University of Amsterdam, the University of Sao Paulo, Brazil, the University of Paris-South, France, and the Spanish Artificial Intelligence Research Institute in Barcelona.
Dr. Benjamins is one of the founding members of a European Incubator for Open Data start-ups (http://opendataincubator.eu/)
He has published over 100 scientific articles (http://www.researchgate.net/profile/V_Richard_Benjamins/) about artificial intelligence, knowledge-based systems, semantic web. He co-chaired numerous international workshops and conferences. He is on advisory boards of several start-ups and international research projects. He was general chair of the K-CAP 2013 Conference and co-chair of the Industrial track at ISWC 2014.
He is a member of the editorial board of IEEE Intelligent Systems. Dr. Benjamins received his Ph.D. (1993) in Cognitive Science/Artificial Intelligence from the University of Amsterdam.