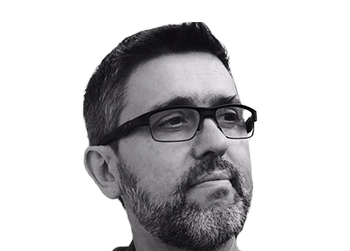 Mikel Díez
Digital Transformation Lead
Biography
Mikel is leading at IBM the Digital Transformation of business for the south of Europe (Spain, Portugal, Greece and Israel). This Transformation leverages the power of Digital forces: Cloud, Big Data & Analytics, Mobile, Social Business & Smarter Commerce to help leading companies re-imagine their customer journey to achieve the growth, using Design Thinking as the methodology to solve the paradigm of Customer Centricity.
In his current position, Mikel performs a business development and consultative sales role in order to engage clients in Digital Transformation initiatives, to develop solutions with a customer-centric basis, empower the customer journey through the omnichannel experience and enrich it with the power of Analytics.
Mikel holds a career for more than 20 years of experience in the IT services & vendors market, combining highly proficient in software technologies with business wisdom and interpersonal skills to positively contribute to organization's bottom-line.
Also, Mikel has proven an extensive experience in IT software and consulting enterprise sales and presales cycle with in-depth knowledge of the process of qualification, making of PoC, solution development and deal closure.