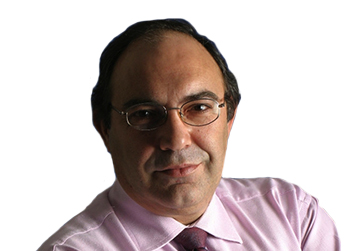 Juan Luis Rivero
Sales Director for Telecom & Technologies at UST Global
Biography
With more than 25 years of experience in a multinational environment, my responsibilities have covered from product development to business development including presales and bid management, account management activities and program management of high technology solution solutions and consultative services, managing high skilled people inside a good collaboration team environment.
My focus on customer and my job responsibilities have added a good communication and negotiation skills to my experience. My contact level has been CEOs, CTOs, CIOs, and, in general, C-level responsible for IT services and network departments, etc. of companies within the Telecom and Utilities sectors mainly.
With a Science, Technology, Engineering and Math (STEM) Bachelor and MBA Business, I am a proactive, analytic, self-driven and result-oriented person with strong communication and analytical skills, abstract and strategic thinking, team development competency, "maximizer" attitude to achieve excellence, great change adaptability (agent of change) and lifelong learner.
I feel very comfortable working in multidisciplinary environments and large multifunctional or cross area teams, national or international, to undertake and achieve new challenges.
Areas of Expertise: Telecommunications, Wireless, Presales, Account Management, Program Management, BSS&OSS (eTOM), VAS, IMS, NGIN, M2M & IoT, New Business Development, Product Development, complex contract and big deals, business and strategic plan, sales plan.
Big Data Analysis: Machine Learning, Algoritms, Neural Networks, Spectrum and wavelets Time Series, Graph Theory, Graphical and georreferenced models, Python (Pandas & SciPy & scikit-learn, Theano, Keras), MATLAB, R and Hadoop & MongoDB, Spark Architecture, C/C++.